Well, what a whirlwind of a season we've had! From Valegro's retirement to America's new President Elect, there has certainly been a lot to talk about. But, we havent had much time for that over here at Equivation, and its probably a good thing. too! Here's what we've been up to...
We've had our Christmas brochure in production for months, and its certainly been a labour of love! We decided this year to give it a fresh new look with a different layout and new products, which meant that we needed all new photos to go into it, too. Trying to get 'the right photo' seemed like a simple task to begin! But, it is finally finished, and although it has had it's fair share of hiccups along the way, we are all really pleased with it and couldnt be happier with our little brochure! This went out free to all of our customers about three weeks ago, and, with the help of our magazine inserts too, the Christmas rush has well and truly kicked in now. (Some people are just far too organised!!).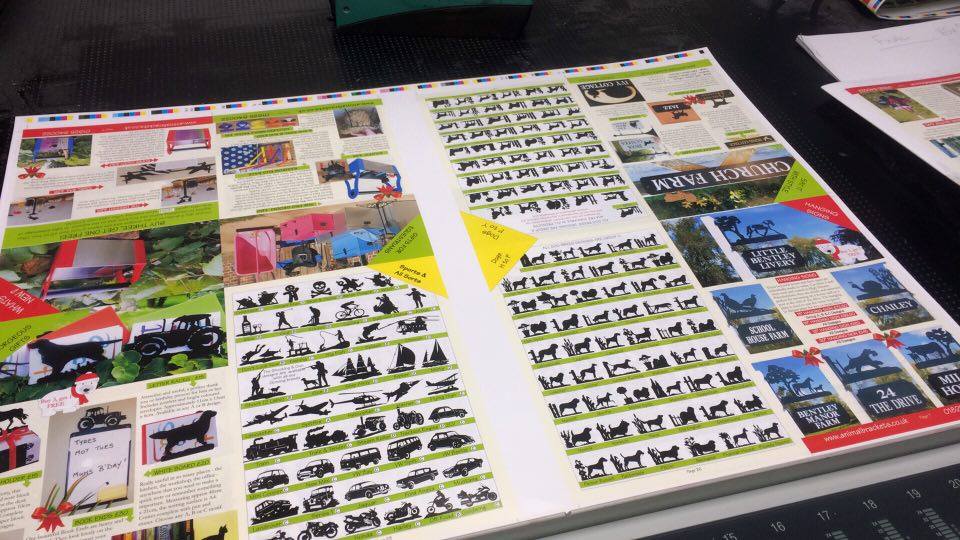 Over the past few months we've been at a multitude of shows, and seen lots of you lovely people! We've attended Burghley, HOYS and Your Horse Live, all of which we've thoroughly enjoyed and we hope that any other attendees did, too. We are now in the depth of preparing for our biggest show of the year: Olympia! Being equestrians ourselves, we love this show (who doesnt enjoy a big equine Christmas party?!), and not just because we get to do lots of shopping! We are especially looking forward to seeing all the Valegro fans at his inevitably emotional retirement ceremony this year.
Our production team has also been busy over the past few months, creating a couple of lovely new products that seem to be proving popular! I am of course talking about the rainbow rug rail and bridle racks. The rainbow rug rack comes in a huge assortment of colours that can be personalised upon request, and the bridle racks come in 1, 2 and 4 hook design options. We also have our lovely panoramic designs that go nicely on the bridle racks, creating a scene and really prettying up the tack room! These bridle racks can be personalised too for that extra special touch.
It would be rude to do a blog post and not mention our sponsored team of riders over at Little Bentley Eventing, who's season has just come to an end. They are having great success at the moment, and whilst they are still going to be out regularly competing and training over the winter, we are excited to see what next season holds for them all!